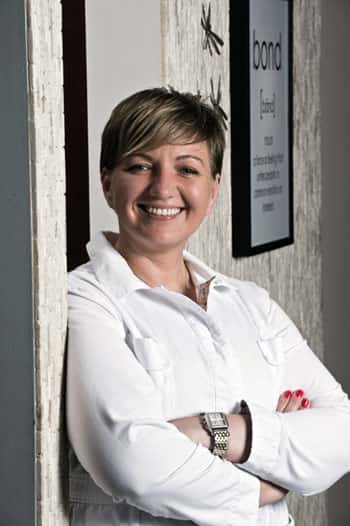 Meet Dr. Irena Hyvel
I was born and raised in Western part of Ukraine in Lviv. Lviv is a city that lays in a very close proximity to Polish, Hungarian, Slovenian boarders, and Carpathian Mountains; the population is a mix of Ukrainian, Polish, German, Armenian, and Jewish. It is a city of fascinating history by growing in that colorful, multilingual place I learned how to appreciate cultural diversity, history and good food.
The decision to become a dentist was made spontaneously, after my regular dental visit. I thought I would look good in a white lab-coat. But my understanding and love to dentistry grew through years of dental school in Ukraine, residency, practice, immigration, dental assisting, dental school again. Now I know that I would not only look good in white lab coat but I can do some damn good dentistry. Dentistry is a job, an art, a fun, a hard work, deep knowledge, an intuition, a technique, an improvisation, it is a lot of things for me. I believe in excellence clinical, professional, and personal and pursuing excellence by continuously improving my knowledge and skills.
My professional goal is to build a practice which would advocate best care possible for my patients. I want to create a comprehensive care practice where trust developed through a meaningful doctor-patient relationship. I want to build a practice where I would be a friend, a mentor, an educator, and a doctor to my patients.
I am a member of American Academy of Cosmetic Dentistry, American Academy of Facial Easthetics, Academy of Laser Dentistry
Education
University of Colorado School of Dental Medicine,
International Dentist Program,
Aurora, CO
January 2007 - December 2008